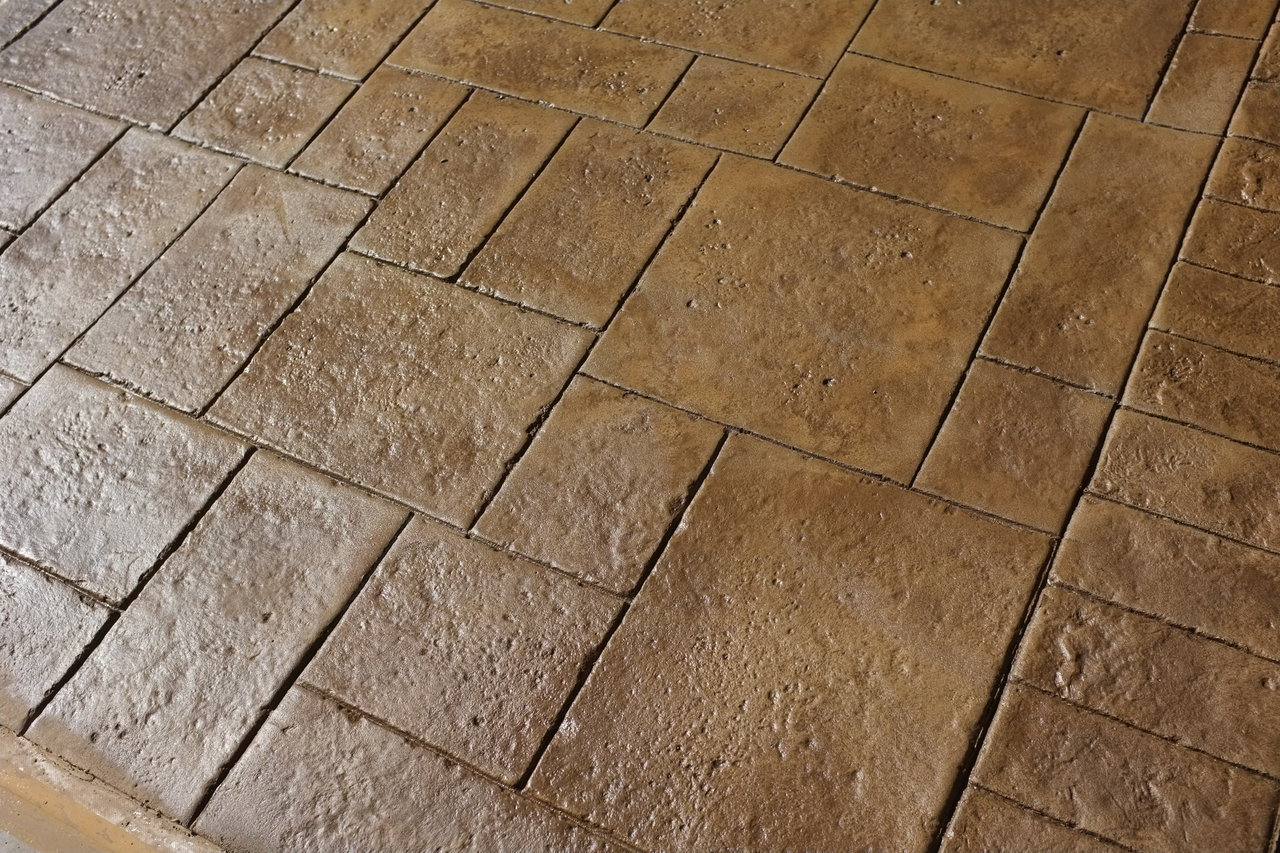 Stamping has become a very popular decorative concrete option, and stamps have developed greatly in terms of design, detail, and pattern. The current design choices encompass different themes, from natural stone to brick, to cobblestone, and a lot more.
If you plan to do concrete stamping, it is important to choose concrete stamps that not only appeal to the eye but also will result in a high-quality finish. Here are some tips to make sure that you buy the right kind of stamp for your decorative concrete needs.
The surface you work on determines the stamping tools you will need. There are rigid stamps, flex mats, and texturing skins. Most stamping jobs need more than one type of stamp. Rigid mats are firm and are used for most floor work. Flex mats conform to edges and walls, making them a perfect adjunct to use on corners to minimize the need for final touch-ups. Texturing skins are also used for edges and for covering up blemishes in the pattern.
The number of mats will also be something to consider when buying concrete stamps. The full-width measurement of the area to be covered will determine the number of stamps you need to buy. Make sure you have enough to cover a full width plus two extra mats for the next line. To avoid repetition in patterns, color-coding will help keep the stamp pattern looking natural.
If you are someone who appreciates a rustic, aged feel to add personality to your home, a good stamp to use on your indoor or outdoor concrete surfaces is Concrete Countertop Solutions' Old World Ashler stone concrete stamp set. The stamp has narrow joints and chiseled edges, giving it a well-worn feel while maintaining exquisite detail. Old World Ashler is perfect for outdoor patios, as well, and will add character to any deck and backyard.