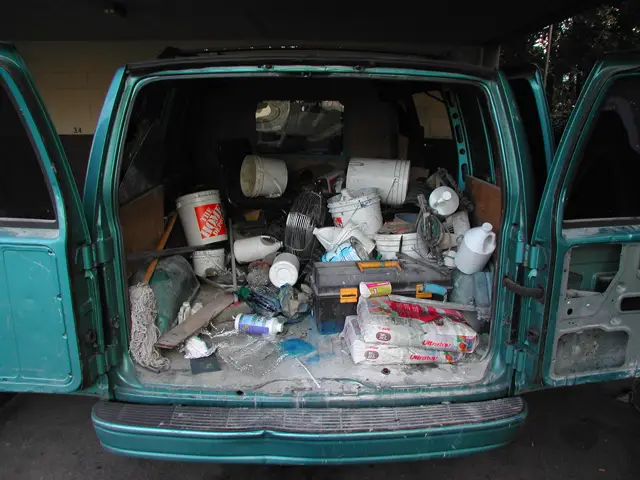 When it's time to choose a decorative concrete professional, how will you distinguish between a truly experienced contractor and a corner-cutting swindler? A little research and some educated questions can help you make the right decision and save you time, money and a lot of headaches.
A little planning is the foundation of a successful installation or remodeling job. A detailed plan allows the concrete contractor to more accurately estimate the cost and length of time involved for the installation. First you must decide what type of work needs to be done and what type of decorative contractor is required. For instance, if remodeling your kitchen includes removing the old countertops and sink, but also needs the walls finished with a decorative concrete skim coat , you'll need someone who is familiar with not only decorative concrete countertops but also decorative concrete skims or wall finishes.
Choosing a decorative concrete contractor requires time, patience and instinct. A good decorative concrete contractor appreciates an informed customer, so educate yourself on the project and the expertise required to complete the job. The easiest way is to start on the internet. After researching your project, check the find a professional section of concreteideas.com. A professional contractor usually advertises themselves on numerous sites and waits for customers to call. Always be cautious if someone comes to your door looking for work.
Once you've narrowed your search:
Call at least 2 or 3 decorative concrete contractors and set up appointments to go over a few basic questions.
When you talk to a contractor, clearly communicate your ideas and thoughts. Ask questions and listen to the responses given. Effective communication is extremely important for a customer/contractor relationship. This person will be working in your home or business and you must feel comfortable with them around.
 Always give each contractor the same information regarding the project.
Some questions you may want to ask are:
1) Can I have 3 references from customers in the past 12 months? Use references to check the contractor's current and past work history.
2) What professional/trade organizations are you are a member of? Have you got any awards or certifications?
3) What insurance coverage do you have? At a minimum, decorative concrete contractors should have workman's compensation, general liability (including property and personal liability), and automobile insurance. These policies help protect you and your property from potential legal problems should an accident occur. Call the insurance agency to confirm effective dates of the insurance policies. When a contractor starts a job, it's good practice to have a valid certificate of insurance naming you and your property as co-insured. Have the contractor contact his insurance agency and request that a copy be mailed directly to you. Do not accept a photocopy.
4) How long have you been in business? A contractor with at least 3 years experience usually has a stable business foundation and is reliable.
5) Have you taken any classes or attended any training seminars in the past 2 years? Industry trade shows, seminars, and classes help a decorative concrete contractor stay on top of the latest products, application methods and techniques. Courses centered on managing a business successfully are also important.
6) Do you have a "before and after" picture portfolio? Most contractors have pictures of past work.
7) Do you have a website with images and information about your company?
8) Has your work ever been featured in a photo gallery or design magazine?
To gain insight on a contractor's work ethic, call all references and ask:
* How did you find out about this contractor?
* How long ago did this contractor work for you?
* What was the quality of the finished project?
* Did the contractor recommend a contract, including a written estimate? If not, did you request a contract? Did the contractor balk at the idea?
* Did the project go over the original estimate? If so, by how much? What changes from the original project did you request? Did the contractor provide an acceptable detailed explanation?
* Did the contractor use a written change order form before making changes to the original estimate?
* Did the contractor stay on schedule and report to work in a timely manner?
* Did the contractor have a good attitude throughout the project?
* Did anything unusual or unsettling happen during the course of the project?
* How qualified were the workers and installers?
* Did the contractor stay on-site to supervise during the project?
* How accessible was the contractor?
* Was the site clean and safe at all times?
* Would you recommend this contractor to your family and friends?
* Would you use this contractor again?
Checking The Work Site
If possible, visit at least one previous work site, preferably where similar work to your project was done. Take note of the following:
* Look for the quality of workmanship and detail. For instance, if a new floor were part of an addition to a house, are the corners and edges detailed, are the cut lines straight and measured? Are there stains on the baseboards and walls? * Your eyes are the best reference you have when visiting a former work site, so check things over carefully.
Reviewing and Choosing An Estimate
Once you receive all estimates, take time to compare them. Don't ever base your decision on price alone. Keep the following steps in mind before you make your decision:
*Be cautious of an extremely low bid. Compare all items on the bid often time the low will find a way to cut corners dilute products and end up costing you more in the long run.
*Check the materials. Some estimates may contain lower quality materials, which reduce the cost of the project. Review any items you do not understand with the decorative concrete contractor.
*Timeframe is an important factor. If one bid is higher in labor cost but the contractor can finish the job in 2 days instead of 2 weeks, the additional cost is justified.
*Do not sign anything until you understand all aspects of the contract.
*Keep all documentation related to the project.
Contract Information
Written contracts are essential when choosing a decorative concrete contractor. A professional decorative concrete contractor should provide a written contract with detail on all work to be completed. Having all of the information in writing helps minimize possible problems during the project and after the work is done. Be sure to include everything in writing. Remember, if it isn't documented, it never happened. Once you receive the contract, take about two days to read and review it carefully. Don't sign the contract until you are completely comfortable with the stipulations included.
At the end of the day, when your due diligence has been done, it sometimes come down to instinct. You've met numerous people and it now comes down to what you feel. Does the contractor have the same vision, and ideas that you have? Do they represent themselves in a professional manner? And ultimately can they create the finish and look you desire?
Questions to ask your Decorative Concrete Contractor