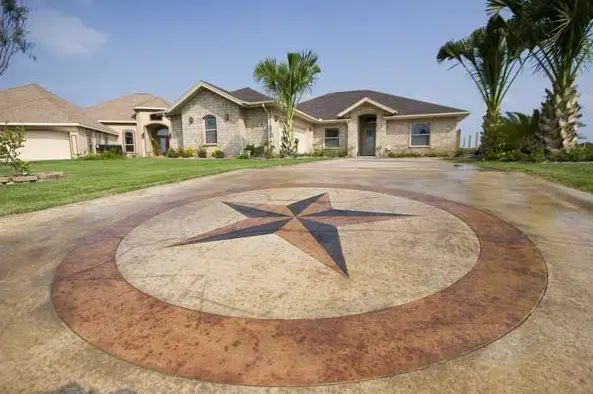 As a contractor, your job is to provide options for your clients. They should always feel that they have received the building, room, or outdoor space that they wanted. Above all else, this means variety. You may limit yourself in order to fill a niche, such as primarily working on floors, but even within your niche, you need to offer the client choices to really hook them. For example, in flooring, you would offer different materials of different floors, and preferably within those materials, there would be choices of colors. In concrete floors, this is usually achieved by concrete acid stain.
Colored Concrete Floors
 While industry professionals know better, many clients, whether they are a business or a homeowner, will think of concrete as a dull brown or gray material that is not remotely what they want for their business. Show them examples of brightly colored concrete floors created with concrete acid stain to get them thinking about the other possibilities that are open to them. While they may not want super bright colors either, you can use more vivid tones to show that concrete does not have to be drab.
Especially for businesses, it is also a good idea to remind the client how practical a concrete floor can be. Bring up how much would be saved on maintenance, as a properly sealed concrete floor can go through tons of wear and tear with very little damage. Remind them that even the flooring in their building is a considerable investment, and that it will only become more expensive if it is not properly chosen and maintained. Then show them the color samples again and see if they are more open to the idea of concrete acid stain colored floors.