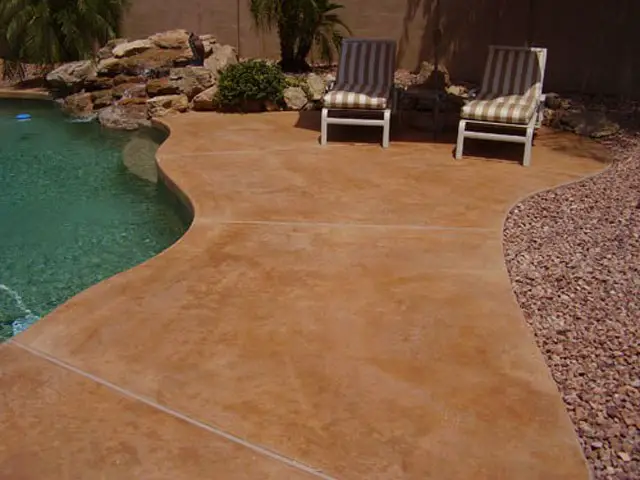 No matter where your concrete is, you should use a sealer to protect it from all the wear and tear and spills that it goes through on a regular basis. Of course, if you have a stained concrete floor, a sealer becomes even more important. And if the floor in question is a patio outside, the right sealer will make all the difference. But while you have many options, most are not considered green. For green concrete sealers, you need to know what to look for and what to avoid. Keep reading for help with this endeavor.
Considering Fuel
There are many factors that lead to any product, including concrete sealers, being considered green or not. One big one you won't find listed on the label, necessarily, is where the particular sealer came from. The longer it was shipped, the more fuel that was needed. So sometimes, a sealer that had less distance to travel is actually more environmentally friendly than some green concrete sealers.
VOC
One big issue with concrete sealers that lead many people to consider them bad for the environment is called VOC (Volatile Organic Compounds). The problem with these compounds is that they have a high vapor pressure when at room temperature. To put it simply, this means these compounds can easily leave the sealer as vapor and enter the environment.
As such, greater and greater regulations are being enforced to demand lower amounts of VOCs. Most water-based sealers aren't an issue. So if you're interested in green concrete sealers, that's a great place to start. Many concrete manufacturers  make a number of water-based sealers that are considered environmentally safe.
Toxic
Just about every sealer is going to be considered toxic to some degree. Given the amount of chemicals necessary to do a sealer's job, this shouldn't necessarily be a surprise. But when you're sealing concrete outside, the toxic chemicals can affect the wildlife around it. Even inside it can become an issue as leftover sealer ends up in your garbage and possibly in the environment later on.
Other Considerations
There are many other things besides fuel costs, toxicity levels and VOCs when you're shopping around for green concrete sealers. Look too for those companies that use renewable resources in their products, as well as recycled content. Factors like these can go a long way in helping out our environment while still providing you with the benefits you need.
If you need help finding green concrete sealers, there are certainly a number of options available, but you can't lose focus on choosing one that will actually get the job done. That's where Contractor Source can be of service. As a company that specializes in decorative concrete supplies and has helped people all over the country, we can easily point you in the right direction so you get the green aspects you want and the sealing technology you need. Their inventory has a number of options and they can ship them to you in no time at all for a price you'll be happy with.