Having indoor concrete countertops and tables properly sealed is always important, but it is especially critical for outdoor concrete surfaces. Whether for your home, bar, restaurant, or other types of business, you want to choose the best outdoor concrete table sealer, otherwise, outdoor concrete will experience premature wear and tear, not only from use but harsh weather conditions.
There are two main types of sealer used on outdoor concrete countertops and tables: water-based and solvent-based. While water-based sealers start off with a milky white appearance and little to no odor, solvent-based sealers are usually transparent or slightly yellow in color, and they have a distinguishable smell. Sealers are also categorized by type, including penetrating and topical.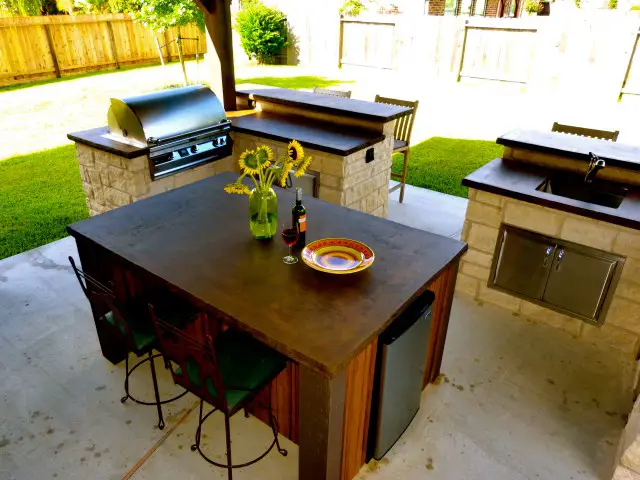 Some people choose a topical sealer for outdoor concrete surfaces while others prefer the penetrating kind. The difference is that a topical outdoor concrete table sealer forms a thin skin on top of the surface, whereas penetrating sealers actually penetrate into the concrete.
When choosing an outdoor concrete table sealer, it is important to consider aesthetics. For instance, a water-based sealer produces a more matte or satin finish whereas a solvent-based sealer gives the surface a high-gloss shine. In addition, a solvent-based sealer will make the surface appear darker, which may actually work better for what you want.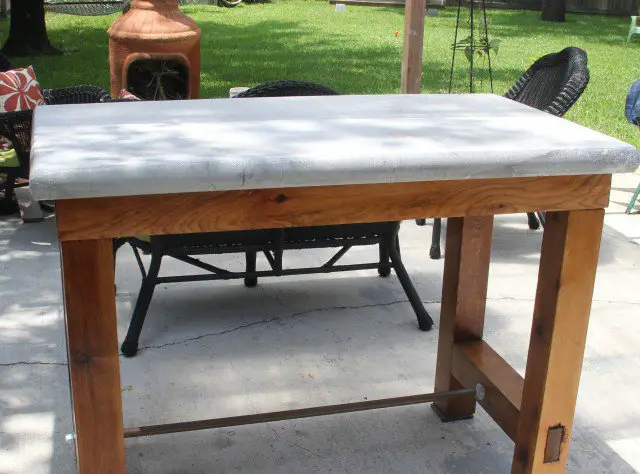 A water-based table sealer is great at resisting stains and the penetrating type does not leave a thick film behind that could be scratched or damaged from something sharp.