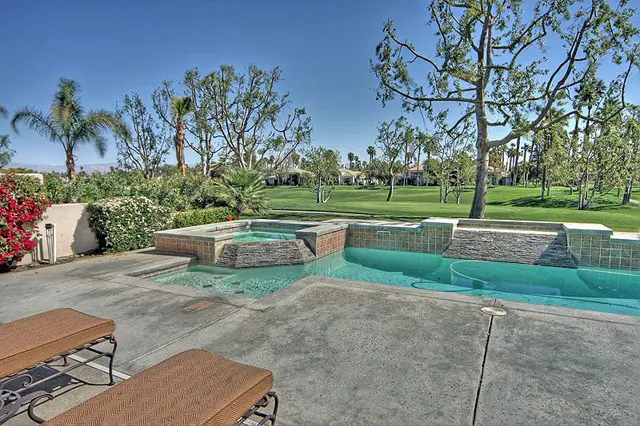 Swimming pool coping is the beam's capstone used to finish the edge of the pool to bring it flush with the pool deck. For years, standard bull-nose front edge coping was used, but today, there is a huge selection of innovative coping ideas that can completely transform the appearance of your pool.
Ultimately, the goal in creating an innovative pool coping is to allow a gorgeous patio area to integrate seamlessly with the pool. However, coping is also versatile enough to function as an edge. Regardless of the preferred style, coping should be installed by a professional.
Typical pool coping ideas include:
Poured Concrete – With poured concrete, coping can be one unit with the pool deck. This incorporates the coping over the pool's edge, thereby eliminating a break in the finish on the horizontal plane. This creates cleaner lines and makes a small area around the pool appear larger.
Natural Stone – This natural material adds a sense of texture, warmth, and sturdiness to the pool area. Whether fieldstone, limestone, or quarried granite, this material is popular because it spans all price ranges, is versatile, and is easily accessible. Stone also comes in a spectrum of shades and tones that complement any pool or spa design.
In addition to amazing countertops, at Concrete Countertop Solutions, they offer incredible swimming pool coping designs. For instance, they supply the Z Poolform system, which consists of the Z Poolform, a reusable PVC form for decorative copings, and the Receiver Track for mounting the Poolform on the top of the pool wall. With the Z Poolform, there are endless design possibilities.  The coping can be poured with concrete but yet provide the look of many other natural stone and rock patterns.