The homey atmosphere of a house is accomplished by having great people and a great living space. The uniqueness of a home depends on the personalities of the people who live in it. A simple yet eye-catching way to create a comfortable atmosphere is to redesign flooring, walls, and other surfaces to fit the characteristics of the people living in the space. Specialty concrete finishes help to accomplish this design goal.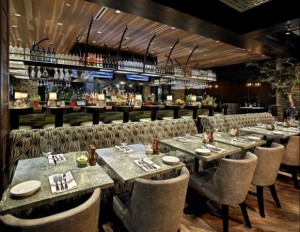 Changing the design of a surface creates a refreshing look for the area. This doesn't necessarily mean changing the entire material and base anymore. Breakthroughs in design have led to specialty finishes that are designed to cover up the initial material, such as a concrete floor or countertop, and revamp it into a work of art. Using concrete as a base, this technique assures that the durability of the material is present, and the design is simply an extension of the advantages that one can achieve using concrete surfaces. The possible textures that specialty finishes give concrete are a sure way to make any wall or surface look more interesting. Not only does this application add character to the home, but it also gives a house a rich and elegant feel.
JM Lifestyle's specialty finishes can give you the personality that your house needs. With their trademarked Woodform™ finish, you can enjoy a classic twist on traditional wood-like features on your tabletops, kitchen counters, sinks, and more. The materials used are durable, attractive, and fit for any purpose that the finish is meant to give. Using the Woodform™ finish means getting the luxurious feel of wood without having to worry about it getting wet. JM Lifestyle also caters to outdoor areas, like pool houses and patios, making sure that the inside and outside of the home are customized to suit the owner's tastes.