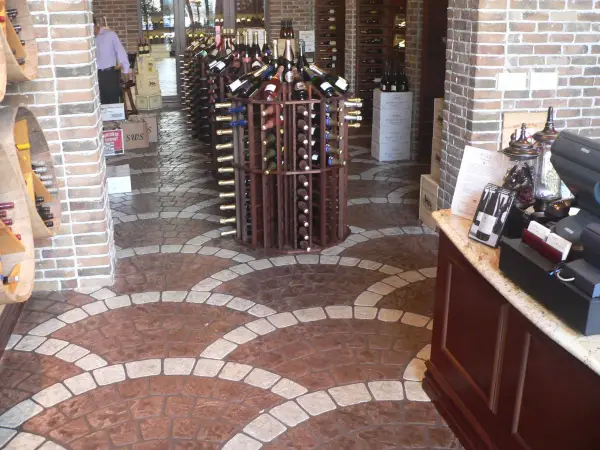 How do you compete with other design firms, architectural companies, contractors, or interior decorating companies? There are a lot of things you can do, but one of the smartest and most productive is to offer specialty and "niche" services.
As a prime example of this, consider being able to offer specialty concrete services that range from exterior treatments (such as pool surrounds, outdoor kitchen services, and even custom tables or benches), interior treatments (such as countertops, walls, and floors), and more.
This may be something that you think your competitors are already offering, but the reality is that they may only be providing the bare basics. You can bump up the competitive edge of your offerings by taking the time to learn all about concrete products and training opportunities available.
Customization is the Key
Why and how could concrete products and training help any professional team? The reality is that any firm that wants to grow their business is going to have to accept that jobs don't come only in the large to extra-large sizes. They come in the very small sizes too, and when you have the ability to customize any sort of work, you have the edge over others.
When you are offering custom concrete work, you'll need to have knowledge of concrete products and training under your belt. This will allow you to extend services like custom-made concrete countertops. Imagine the value of this sort of niche service when you speak to the owner of a home, historic property, or renovation project. Rather than showing them a stock assortment of countertops and edges, you can let them create exactly what they want. Alternately, you can realize your vision for their space because of your niche skills and knowledge.
Of course, when you have knowledge of concrete products and the training needed to use them, your offerings go far beyond concrete countertops and customized edges. You can tackle stamped concrete work too. This might enable you to create or focus purely on outdoor living spaces like patios and outdoor kitchens. This is a very popular area of home improvement and new builds, and it is one that many cannot tap into because they lack expertise with concrete products and the training or experience to use them.