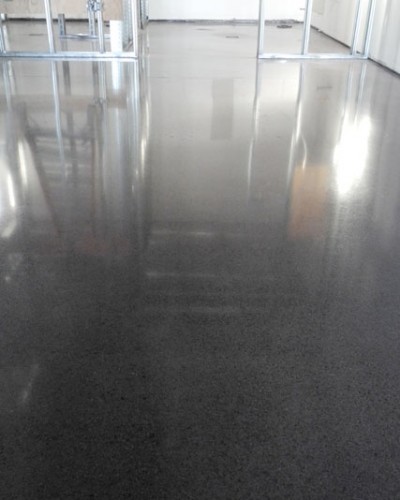 Flooring is one of those things that is easy to overlook but is so fundamental. It is what keeps the ground beneath you stable and keeps you from falling a lot of the time. In light of this, if you happen to own a business or property, flooring is something you should pay more attention to. Not only should it be aesthetically appealing, but it should also be safe and free from hazards. If you're thinking about renovating or reconstructing your flooring, you should make sure safety is taken into consideration too. Here are a few tips and ideas for safe flooring.
Water Proof Bathrooms
When choosing safe flooring, one idea to try is choosing flooring that's waterproof. For one, you could try waterproof vinyl flooring which is deal in living rooms or office spaces. If you want a wood and stone look, this is also a good material to use. Another added benefit is that it's more resilient than ceramic tile and is low maintenance as well. Ideally, waterproof flooring should be in the bathroom, kitchen or sites where there's a likelihood for water getting on the floor. With a waterproof pre-finish, you should find the floors are safer.
Anti-Slip Car Parks
Car parks are usually a high-traffic area, so choosing the flooring carefully in such places is important. Aside from it being high-traffic, seeing as it's outside in the open, it is also vulnerable to different types of weather such as rain and snow, you want to reduce and if possible, eliminate the risk of accidents as that could cost you as mentioned above. For this reason, you should think about getting waterproof and anti-slip car park flooring for health and safety reasons. Such flooring should also be weather-proof which is ideal for a carpark.
Linoleum Flooring for Construction
If you happen to be in the construction industry, then you should be looking for highly durable flooring. Linoleum is a great flooring type in this case as its moisture resistant, durable and also practical for people who are trying to be more eco- friendly. Primarily made of cork, tree resins, wood flour, jute and linseed oil which are all-natural materials, it is mid to high-end and there are no budget versions for it. Another great thing about linoleum is that it is fire retardant which again, makes it great for construction or industrial sites.
Concrete
Aside from the mentioned, concrete is also a durable and sustainable flooring material that's worth trying. When looking for something low-maintenance, this is your best bet as it doesn't need to be replaced and is easy to clean. If you want to make it more attractive, there is always the option of polishing and tinting it.
Flooring should be as safe as possible if you want to mitigate the occurrence of accidents. This is especially critical if you're a business owner as slips and falls could result in numerous lawsuits when they take place on your premises. By taking these tips into consideration when creating your next flooring plan, you should find you're able to choose the safest flooring options that meet your needs.