Entertaining no longer needs to be restricted to indoors to be comfortable. Whether you are considering an elaborate outdoor kitchen or a simple outdoor wet bar, concrete is the ideal choice for outdoor entertainment spaces. Along with being easy to maintain, concrete is also extremely durable, capable of withstanding all seasons. Additionally, it offers an easy-to-clean space for relaxing and sipping drinks with friends and family.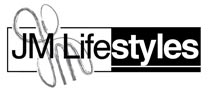 A concrete bar top can also be enhanced using a variety of methods, including with the use of glass embedded into the surface.  The distinct variations in glass chips ensure unlimited design options. Depending on the way that glass is applied, in addition to the quantities of glass used, the size of the chips and the mixes of hues can provide a unique signature concrete bar top. Brilliant speckles of color and shine can truly bring a bar top to life. By seeding colored glass, aggregate, seashells, and other materials into the countertop, it's possible to create any style or design a homeowner might want, whether classic or contemporary.
Since concrete is so versatile, homeowners have practically an unlimited number of options for building a bar top in terms of size, shape, amenities, and color. From coloring the countertop to complement a pool edging to embedding the countertop with fiber optic lights, the design options for concrete bar tops are incredibly flexible. To ensure a comprehensive design for an outdoor bar seating area, concrete bar stools can also be poured into place.
If you are considering having a concrete bar top installed in your home or outdoor space, remember to consider how much seating space you need and how the countertop will be used, such as for food preparation. With proper planning, a concrete bar top can give you a comfortable and easy-to-maintain space for relaxing and entertaining.