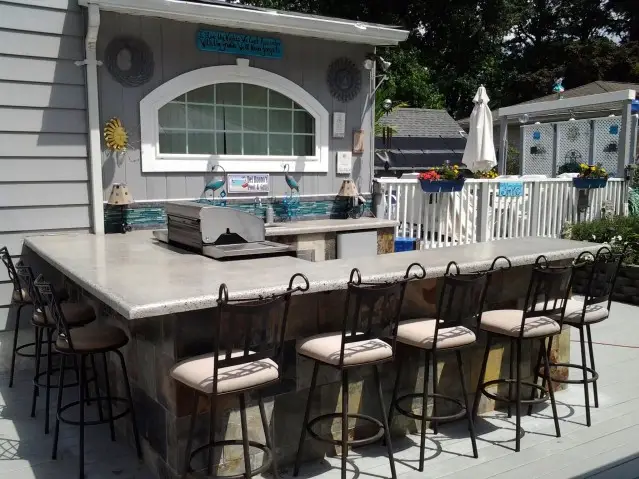 An excellent way to breathe new life into your drab and outdated kitchen is by installing DIY concrete countertops. However, it is important to get information regarding this process from true professionals. While the Internet offers a wealth of information, so much of it is simply not applicable.
There are numerous steps involved with installing DIY concrete countertops, including:
Have a Plan – Before doing anything, you need a well-laid plan. This consists of taking appropriate measurements, including overhang allowance. If you have to work with odd angles or crooked walls, a template would be highly beneficial.
Cabinet Prep – Prior to installing DIY concrete countertops, the cabinets need to be prepped. For this, you will need to put down a base layer of plywood that will sit flush to the cabinet edges.
Building Forms – Use melamine to build the countertop forms, because it offers a nonstick surface.
Caulking – When caulking, remember the bottom of the forms will actually be the top, so always make smooth seams.
Mesh – The experts at Concrete Countertop Solutions,  recommend not using suspended mesh when pouring the material. A better option involves filling the form halfway and then laying the wire inside before filling the form the remainder of the way.
Mixing – If you need to stick to a budget, the concrete can be mixed by hand as opposed to renting a mixer. For this, a couple of hoes and a large utility tub work great. To achieve excellent consistency, we recommend adding more water very slowly.
Sanding – Sanding of any rough spots in the concrete needs to be done quickly, before the countertop fully cures.
Following the wrong instructions for your DIY concrete countertops can result in a disaster, not to mention a significant loss of time and money.