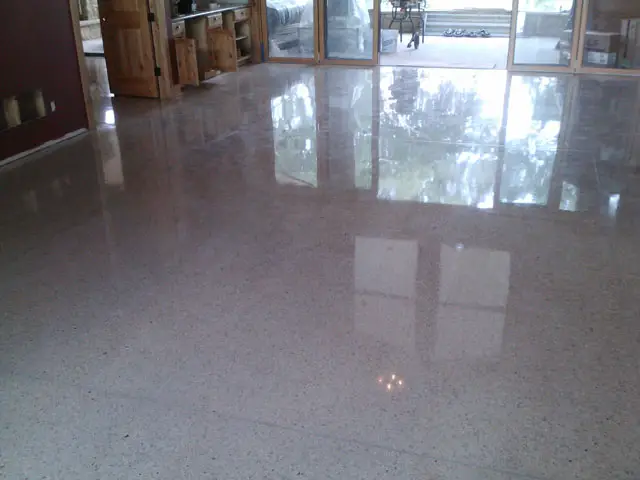 If you're interested in having an existing or new concrete surface polished, there are certain characteristics it must have. Concrete Floors Polishing and Sealing can guide you through the process of transforming old, outdated or unattractive concrete surfaces into beautiful polished concrete simply and affordably.
The requirements for concrete to be polished are as follows:
Minimum concrete compressive strength of 23 MPa (3500 psi).
Normal weight concrete and no lightweight aggregate.
Non-air entrained.
Flatness requirements: ASTM International E-1155.
Tight hard troweled (three passes) concrete.
No burn marks.
Curing options (ASTM International C-309, C-171) – no acrylic curing and sealing compound.
Admixtures may be used.
Concrete must be dry out for at least 28 days after installation.