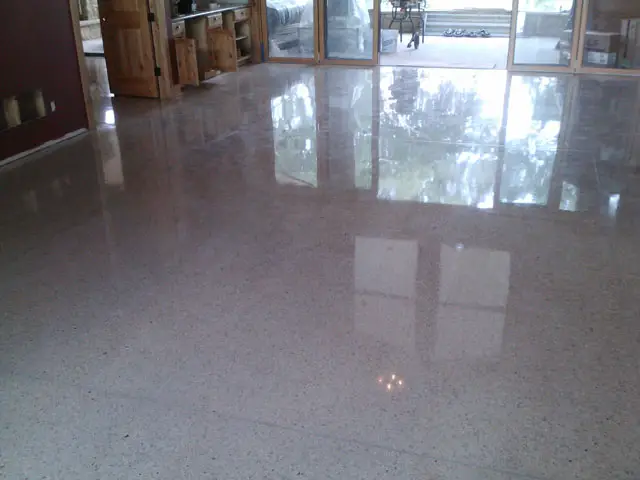 There are many options to consider when thinking of the best floor for your retail floor. We all know that image is everything and nothing sets the tone of a store more than the flooring.
Because the floor encompasses so much of the retail space more often than not, the majority of cost comes from the flooring portion of any retail renovation.
That being said, it is important to take into consideration different factors when it comes to flooring including cost, design, maintenance, functionality and overall longevity.
Architects and Designers are always looking for a flooring choice that offers durability, due to the high traffic nature of these spaces and are specifying polished concrete for many retail floors.
Some other benefits of polished concrete for any retail store floor are:
Budget: because polished concrete is a process that uses the existing concrete slab as the final floor, there is less cost in an additional floor covering to install once the concrete is poured.
Liability: Polished concrete offers a slip resistant, resilient floor
Design: With a variety of color choices, gloss levels, and aggregates that can be incorporated into a polished concrete floor system the design options are limitless.
Maintenance: Polished concrete can be easily cleaned with little to no maintenance.
Longevity: Concrete is one of the most durable products available.  When properly polished and densified, polished concrete resists damage by water, chemical attack, wear, and surface abrasion.