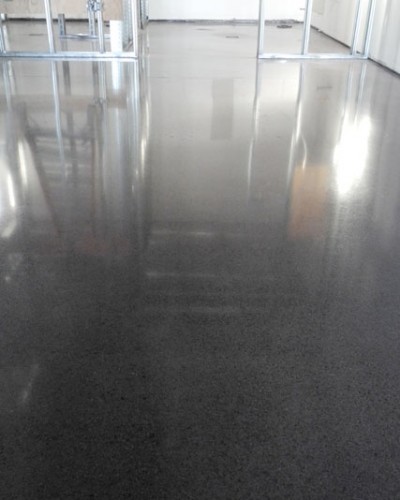 Interior Concrete Floors
One of the best ways in which you can renovate your interior flooring or have simply fabulous interior floors is the option for concrete flooring. Interior concrete floors have a distinct appeal and are quite the rage now. Interior concrete floors give you the benefit of a variety of design choices and most importantly they are durable and quite easy to look after. If you want to change them after a couple of years for a newer design, this can be done quite easily as well. Those looking for an innovative style of home, office or retail outlet redecoration should consider concrete floor for interiors that look fresh. Interior concrete floors look fabulous when combined with tastefully selected, elegant looking furniture.
What is so unique about interior concrete floors?
Interior concrete floors give your interiors and fresh and really new type of look. There are so many options available when having concrete flooring done for your home. You can opt between painted, stained or colored ones.
Interior concrete floors can be placed in different types of environment ranging from home to office to retail outlets and will equally serve all of them to bring out the special ambience. So, gone are the days when concrete flooring was dull and boring, with only gray being the available color option.
Today's interior concrete floors can set your floor as a fashion show, which is in truth on the variety that you get with it. The new techniques of applying patterns, cuts, and coloring give the floor deco a new vibrancy and in doing so, gives an atmosphere of celebration and loveliness. You can have it stamped to get the look of stone or wood finish, or you can use it sustained or colored, can try out Spanish tiles or Arizona flagstone, all of which just goes to show the unlimited designing options that you get in having interior concrete flooring.
Advantages of getting interior concrete floors
Interior concrete floors is not just good looking, it is also very practical. Busy professionals need home flooring which is easy to maintain, are seen to opt for interior concrete flooring. Concrete floors can be easily cleaned and it does not take huge efforts to keep them looking good.
People who are allergic to carpeting will find concrete floor to be a better and healthier alternative for them. The kind of dust mites that occur in carpeted floors can be alleviated by having flooring done with concrete.
In homes, which are located in places having a lot of sand or snow around is ideal for concrete flooring. So, if you happen to be in such a place, consider doing your interior deco with new technology concrete flooring. Today's architects prefer concrete flooring to anything else because it enhances their architectural designing all the more.