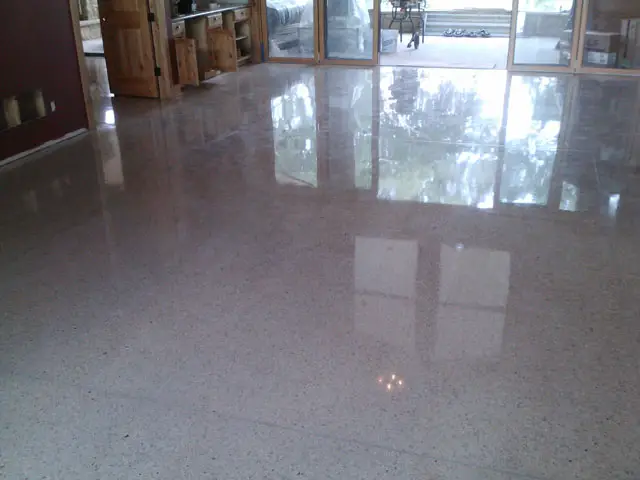 You have done your research and decided that polished concrete is the route you want to go for your new floor. Why wouldn't you? Well, first of all you're a genius; and secondly, concrete as a flooring system is eco-friendly, cost-effective and it looks fantastic when properly installed and polished. But how do go about hiring a polished concrete contractor? You want the best at a price you can live with, so keep these key points in mind when acquiring bids from concrete contractors (FYI: You'll want to get bids from at least 5 concrete contractors who specialize in polishing):
General questions to ask your potential polished concrete contractor:
1. What's the contractor's level of experience, and how long has his company been in business?
2. Where did the contractor learn his techniques? Did he attend a credible concrete school or just learn the trade on-the-job from his previous employer?
3. Does he have photos or a portfolio of his work? Or better yet, can you see the work in person?
4. Can you call on some of his past clients? Make sure the clients had their flooring installed over a year ago – new floors won't have the chance to crack.
Specific questions to ask your potential polished concrete contractor:
1. Does he understand the principles of full refinement?
2. Can a grit be skipped in sequencing or not? (The answer is no, a grit can never be skipped.)
4. What does he offer his employees in terms of safety on the job?
5. Will he provide you with step-by-step instructions on how to care for and maintain your new polished concrete floor?
6. Do they offer decorative concrete applications, such as acid staining, stamping or overlays?
If a polished concrete contractor can answer all the above questions to your satisfaction, you approve of his work and his bid is professionally laid out so that it is easy for you to understand, you may be ready to start your concrete flooring project.