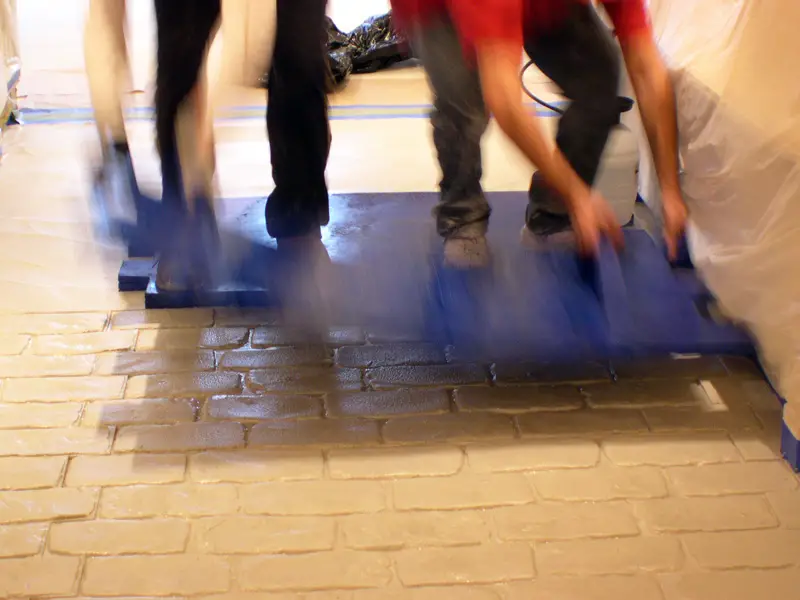 To achieve a whole new look in concrete without paying for a complete re-do, concrete resurfacing is a great option. This technique pours a concrete overlay over an existing surface, which can be tinted, stamped or stenciled to the homeowner's specifications. The result is a beautifully treated concrete surface for a fraction of the cost. This article will provide options in concrete resurfacing that can give a whole new look to your outdoor living space.
Color Choices
One of the most popular choices in concrete resurfacing includes adding color to the concrete. Tints can be found in almost any shade under the sun, so you can coordinate your concrete to the exterior of your home and the rest of your landscape. While some homeowners stop with a tinted concrete resurfacing, others take the finish a step further to come up with a truly unique, customized concrete surface for their home.
A Plethora of Patterns
If you opt for stenciling or stamping on you concrete resurfacing project, you can create the look of stone, brick, tile or even cobblestones. While these finishes will cost a bit more, you are still saving money on the entire project by choosing concrete resurfacing over a whole new concrete project. As long as the surface is properly poured and sealed, a resurfacing treatment should be durable as well.
Texture Options
For those concerned about safety in their concrete resurfacing project, there are also textural choices that will eliminate much of the slipping factor. Ask about broom texture finishes that will add additional traction to the surface. There are also treatments that can be simply sprayed onto the concrete surface for a similar effect. An exposed aggregate finish can also add some texture in the form of small stones and pebbles arising from the surface of the concrete. As long as the concrete is properly sealed, these textured surfaces can last as long as any other concrete finish.
Staining Selections
Acid staining can bring a whole new look to concrete, by creating the illusion of marble, slate or many other high-end surfaces. The lovely effects are the result of chemical reactions between the metallic salts in the acid stain solution and the lime found in the concrete surface. This finish looks as good indoors as it does out and can be much less expensive when it is applied to a current concrete surface.
Color Flaking
Color flaking is a popular option for garage floors because it can completely renovate the look of this space without costing a huge amount of money. The color flaking technique is also seen on some interior floors, and can be a popular choice for basement rooms that are used for workshops and home gyms. There are a variety of shades and styles that can be used in color flaking resurfacing, so you can find a look that will coordinate well with the rest of your home.
Concrete resurfacing is an inexpensive way to completely transform your concrete surface. With so many styles, colors and textures to choose from, it's no wonder so many homeowners are turning to concrete resurfacing today.