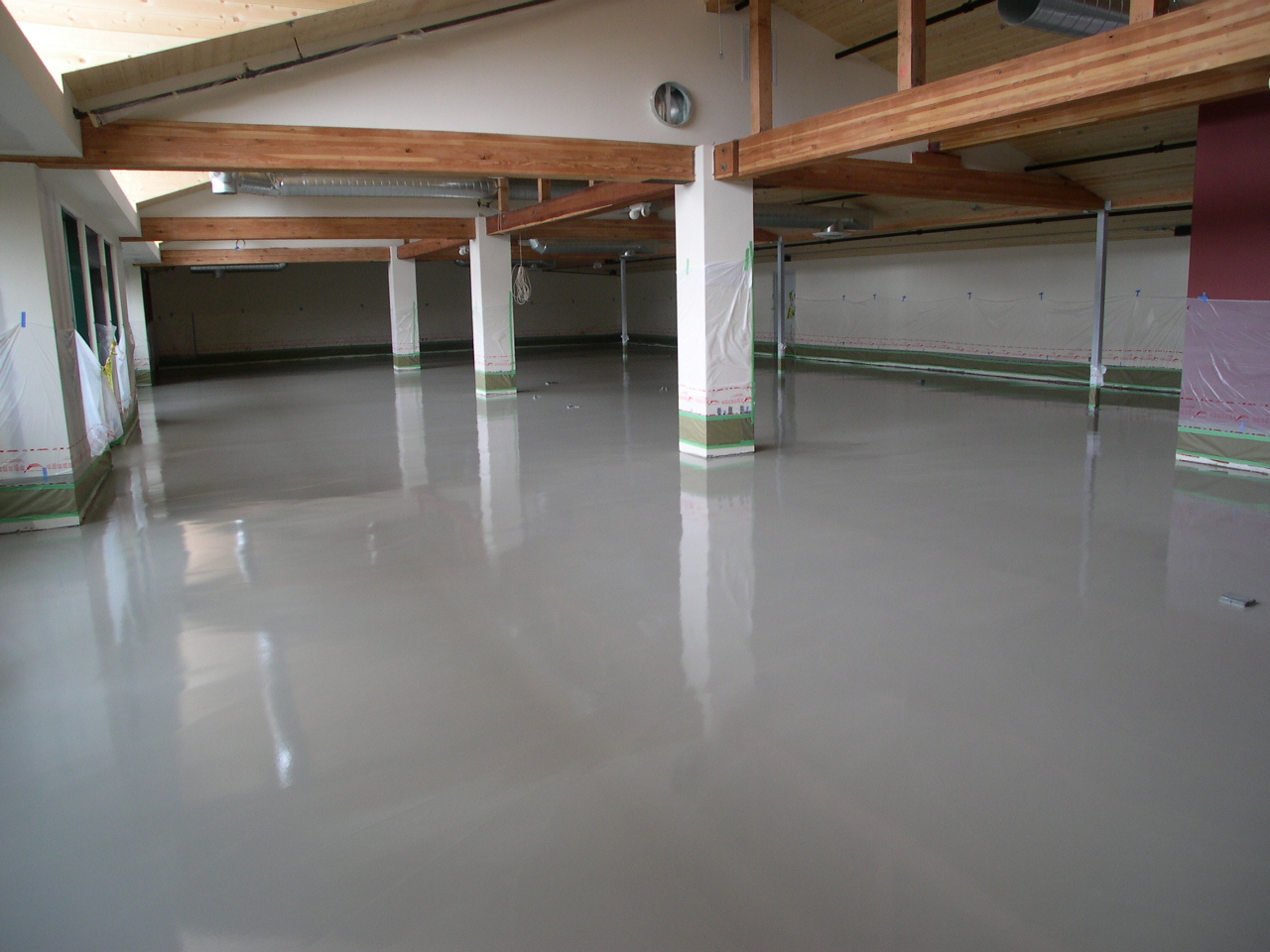 Keeping concrete surfaces spic and span is a good way to improve the overall look of your outdoor living space. However, this job can become a challenge when spots like oil, rust and tire tracks begin to make themselves at home. There are plenty of effective methods for cleaning concrete that will keep your driveway, walkways and patio looking their pristine best. We've got the dirt on how to keep your cement surfaces in top condition by treating the most common stains that occur.
Oil
Oil is one of the most common stains on driveways and garage floors. Fortunately, these unsightly marks are fairly easy to remove, if you catch them while they are still fresh. The best method for removing fresh oil stains is to sprinkle a bit of kitty litter over the spot. The granules will absorb the oil so all you have to do is sweep them away after they have done their job. Older spots can be treated with power washing. Combine hot water with degreasing formula for best results. You can also try scrubbing stubborn oil spots with a commercial cleaner designed for this purpose and a strong bristle brush or broom.
Rust
The best products for rust removal include commercial cleaners that contain oxalic acid. Your local hardware store is the best source for these cleaners. Apply the cleaner and let sit for a few minutes before scrubbing with a bristle brush. Rinse clean and see if the spot is removed. Repeat the process as necessary until the rust stain is gone. Oxalic acid is slightly toxic, so it is a good idea to wear rubber gloves and protective eyewear when working with this substance.
Mold
The difficulty in mold removal is that the tenacious pores often return. To ensure that you get rid of the mold once and for all, use a cleaning solution that is one part bleach to three parts water. Apply the solution, scrub with a brush or broom and then rinse thoroughly with water. This should remove current mold and discourage additional spores from appearing.
Urine
Not only does urine create an unsightly stain; it can also mean an odor problem when the urine soaks into the concrete. The best way to get the stain and the smell out is to apply a solution of white vinegar and let it soak into the surface overnight. Scrub the area the next day with an ammonia based solution, using a brush or broom. You should be able to get rid of stains and smells with this method.
If you have stained concrete, test any cleaner before using by applying it to a small, inconspicuous area of your patio or driveway. If the cleaner doesn't harm your finish, you can proceed to use it on your stain. A clean concrete surface will make a big difference in your curb appeal. With these simple tips, you concrete driveway or patio will continue to be a lovely addition to your outdoor living space.