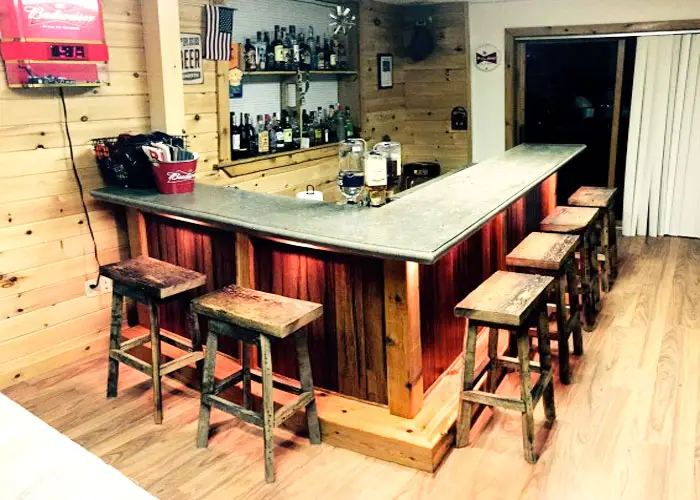 If a new countertop is in your current or future plans, the first thing you may be asking yourself besides what color and design to choose is "How much does a quality concrete countertop cost?"  The simple fact is concrete countertops vary in price based on many factors.
In order to get a price you should appreciate how much time and energy goes into the design and development of each and every concrete countertop.
First off you must understand that each countertop is custom made and must be built with your kitchen or room in mind.  The sales process, design meetings, and creative input all take time and energy.
The countertop template must be measured, cut, formed and assembled, then poured by hand.
Once the countertop has set (dried) the concrete is removed from the form and ground or polished if necessary to the desired finish.  Then the countertop is sealed, and then transported back to the job site where it is installed and the fixtures are assembled.
You can see how the process is not simple.
Cost will vary with, size, scope and complexity of the design.
Distance to the job site.
Colors and finishes chosen.
Experience level of the fabricator.
The quality of the concrete countertop mix used.
You can expect to pay around $80-$200 per square foot for a top quality concrete countertop.  Very reasonable considering what goes into it and what your other options might be.