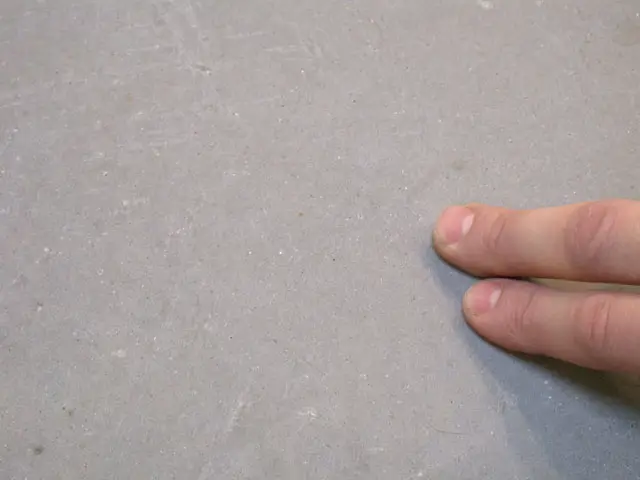 A large backyard can be home to so many recreational activities. If you have the space, you can even install a concrete game court for tennis or basketball. These courts are frequently found on the properties of private residences and provide hours of game time without ever having to leave home. They can be particularly popular for families that include at least one aspiring athlete who needs to get his practice time in every day. We've got the tips you need to consider when preparing to install a game court in your yard.
Size
Size is a major consideration when installing a game court, since most will take up a significant amount of space. A regulation-sized tennis court may measure in at 60 by 120 feet. You can go for a slightly smaller version at approximately 94 by 56 feet. A full-size regulation basketball court is 94 by 50 feet. In many cases, homeowners will opt to install a half court for basketball that can be sufficient for shooting practice and the occasional game of one on one. It is very important to measure your space before calling contractors to ensure you have the necessary room for installation.
Location
Location is another important factor when determining whether a game court will be a workable solution in your outdoor space. You want to find an area of the yard that provides sufficient drainage to avoid standing water on your court after a rainstorm or watering. It is also a good idea to have a soil analysis done in the area to ensure the foundation for your game court will be stable. Finally, consider how the sun will hit your court. For game courts that will be used throughout the day, a north/south orientation might be the best solution to avoid direct sunlight at any time of the day.
Surface
Concrete is an excellent surface for either a tennis or basketball court. Once the surface is prepared, it can be painted and appropriate lines and markings added. However, some people prepare a different sort of surface for their game play. You will still need the services of a professional concrete contractor to pour the foundation of the game court. If you choose, you can add a softer surface to the top of the concrete for lower impact and less chance of injury. These surfaces usually boast benefits like lower player fatigue and a reduced risk of injuries like shin splints and concussions.
Maintenance
Concrete playing surfaces require relatively minor maintenance to keep them looking their best. Frequent cleanings using a garden hose, broom or leaf blower will keep the surface free of debris. If you install a playing surface over the concrete, check manufacturer's instructions for the best method of cleaning. The surface may also need to be repainted and resealed periodically. It is best to hire a professional contractor for this purpose.
Concrete game courts can provide hours of family fun and add to the value of your home. Contact a concrete contractor for more information about how to add this exciting feature to your outdoor landscape.