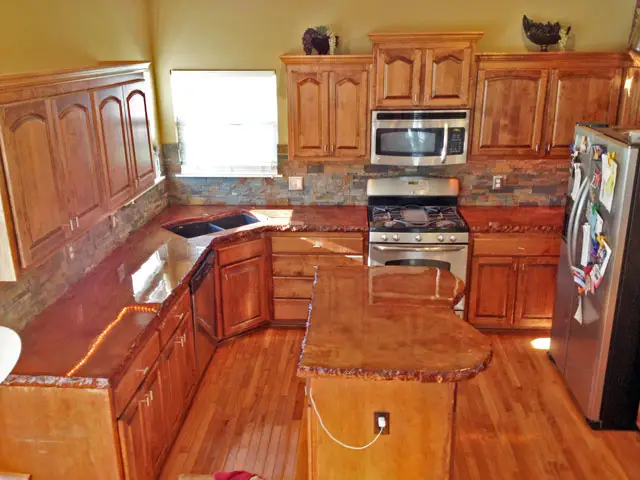 Complete your dream kitchen or bath with a customized decorative concrete countertop by Flooring Evolutions in Kansas City. Their expertise in creating one-of-a-kind countertops provides durable, beautiful and unique surface solutions for kitchens, baths, tabletops, bars and more.
Flooring Evolutions can create a countertop for residential or commercial needs, and uses only top quality products. Concrete countertops can be custom formed, colored and textured to meet your exact specifications and beautifully complement your existing décor.
Contact Flooring Evolutions to learn more about their decorative concrete services, including custom decorative concrete countertops in the Kansas City area.