Are you ready to make a change to your residence but are not sure what to do? If so, start by considering an outdoor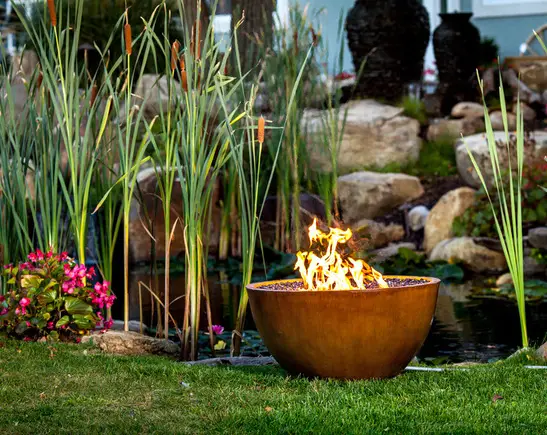 living space. Start by deciding how you want to use your outdoor space. For instance, you might be interested in a space where you can entertain, one that serves as your personal oasis where you can kick back and relax after a long day at work, or perhaps a combination space for both.
For a space where you can spend time with family and friends or relax, you might want to have a beautiful new patio installed. With that complete, you can have a gorgeous concrete fire pit built, perfect for cooler evenings. If preferred, you can have one-of-a-kind concrete furniture made, including tables, couches, and chairs, beautifully enhanced with colorful soft cushions.
If you already have a patio but want a way to embellish the outdoor living experience, consider a stunning concrete enclosure for your barbecue grill or oven. Depending on the look that you want to achieve, an expert can build a unique enclosure that consists of colored concrete or one with exposed aggregate. Either way, your backyard space looks cleaner and more organized.
When it comes to changes for your swimming pool, there are many exciting options. To improve the outdoor living experience, consider concrete seating that complements a swim-up bar. Instead of getting out of the pool for a beverage, you and your guests can swim up to the bar and get whatever you want. An expert can also install a beautiful rockscape and fountains to make your pool more enticing.
When hosting a dinner for multiple people, you can have a custom concrete table built. Depending on your aesthetics, you can go with a white concrete table large enough to seat up to 12 or a smaller concrete table that looks like expensive wood.