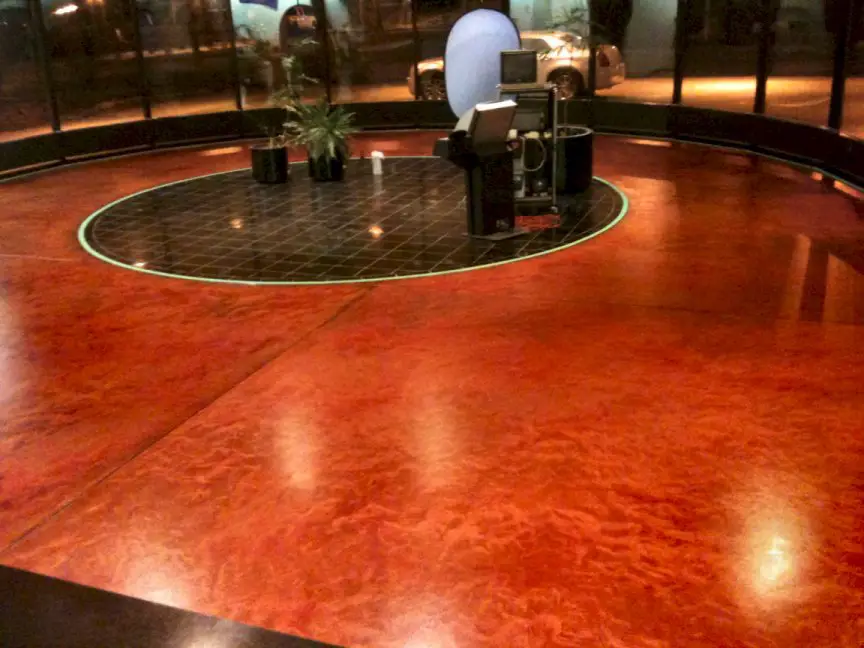 If you own or manage an industrial property, you might be surprised to find over the years that one of your biggest operating expenses is your floor. If you do not choose extremely durable flooring materials, you may find yourself needing to repair or completely replace your floors quite frequently. If you want to avoid this hassle, it is best to choose a polyaspartic high performance floor from the start.
What Are Polyaspartic Concrete Coatings?
A polyaspartic is really an aliphatic polyurea.  This it is created from the reaction of an aliphatic polyisocyanate component and a polyaspartic ester component, creating a new type of amine/diamine functional coreactant for aliphatic polyisocyanate.
If this is tough to follow and you are not a chemist what you need to know is that Polyaspartics are the latest and greatest coatings for floors on the market today.
Chemists are able to create high solids coatings systems which are user-friendly, have a fast cure timer but with adequate working times.
For concrete polyaspartics can be either clear or pigmented They are also often used with quartz broadcast and vinyl chips systems.  The latest trend is to use metallic pigments.
So even if your warehouse, garage, hangar, or factory already has an old concrete floor that has seen better days, a polyaspartic resin coating can typically be applied to the surface, creating a seamless, highly durable surface.
While many industrial property owners choose this type of high performance coating because it can perform under pressure, these floors have great design benefits as well. The coatings are available in a wide assortment of solid colors or clear. Coatings that use color flakes are excellent to apply over concrete floors that may have imperfections that need to be hidden.
 Is Polyaspartic the Same As An Epoxy Coating?
Because they are becoming increasingly popular, there is a good chance that you have heard about many commercial and retail facilities choosing to use epoxy flooring materials. While there are many similarities between these two products, polyaspartic stands apart in several ways.
First, polyaspartic can be installed at almost any temperature and cures extremely rapidly. While an epoxy floor might take longer to install and cure for multiple coats.  A polyaspartic installation can often be completed in just one day.
Polyaspartic floors are also quite a bit more durable and resistant than epoxy flooring systems. In fact, they can be as much as five times more resistant to abrasion and wear.
 Additional Benefits Provided by Polyaspartic Floors
When it comes to high performance floors, polyaspartic sets the standard. These coatings are excellent choices for industrial properties that already have concrete floors that need more protection or new concrete floor slabs. The extremely low viscosity of the coating allows it to bond strongly with the underlying concrete.
Polyaspartic floors also make for an environmentally friendly choice, as they can be eliminate volatile organic compounds, or VOCs, which can be released into the air when using some other flooring materials. Industrial property owners interested in running a green business should strongly consider this product.
If you are looking for an industrial flooring system that will perform under pressure, polyaspartic coatings will not disappoint.