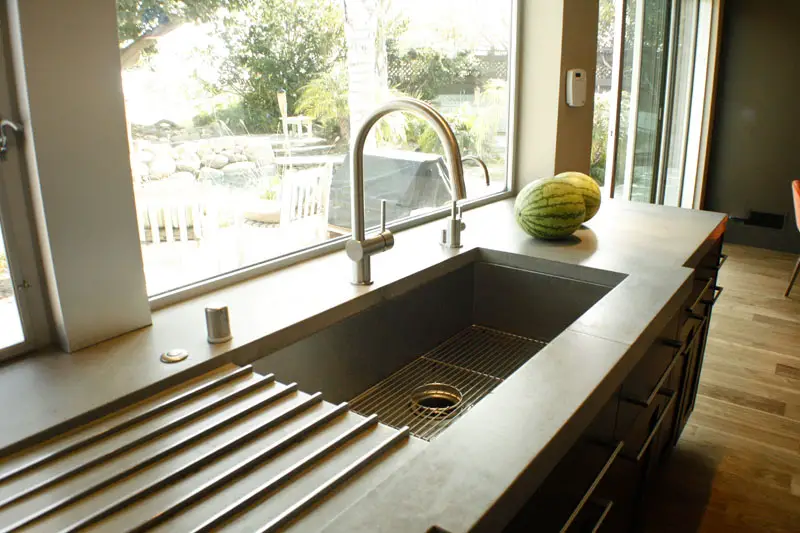 Many people shy away from DIY concrete countertop projects, believing them too difficult. Although this type of job does require patience and a slight degree of skill, by using the right tools and materials, you can build your own concrete countertop.
To make the project easier and to achieve better results, Concrete Countertop Solutions offers several helpful instructional videos. This coupled with the right products, like Z Liqui-Crete, stains (such as Z Aqua-Tint), edge forms, sealers, abrasives, polishers, and more, you will have an amazing countertop of which to be proud.
In reality, building concrete countertops comes down to materials, tools, and a little know-how. Although all you need to do is follow instructions, before jumping in with both feet, it would prove to be highly beneficial to gain a little bit of knowledge.
Following are some of the most important tips you need to know about building concrete countertops.
After the concrete has been poured, the material will need to be distributed evenly in a relatively fast amount of time using floats and trowels.
The easiest way to mix concrete is with a mixer designed specifically for this purpose. At Concrete Countertop Solutions, you have a choice of three different handheld mixers as well as replacement paddles, if needed.
One of the most important aspects of building concrete countertops is the forms. These are designed to go around the counter's edge as a means of restraining the concrete. Forms come in a wide range of options, including the Square Edge (full and half package), half bullnose (full and half package), and Double Fancy Radius (full and half package), among others, all offered by Concrete Countertop Solutions.
As part of building concrete countertops, there are also options for enhancing appearance. For example, while the new Ashler offered by Concrete Countertop Solutions is commonly used to create an incredible stamped design on concrete flooring, it can also be used for countertops.
Included in the package are three tiles that resemble slate tiles. If you decide to go with stamped concrete, remember it is important to choose a color or stain that closely matches the mimicked material in nature. For instance, if you decide to stamp the countertop to look like wood, you will need to choose a warm color, like Mojave.
You can also choose from different sealers and polishes. SiAcryl 14 is a high-performance and water-based product that after curing has the ability to repel foods and beverages.