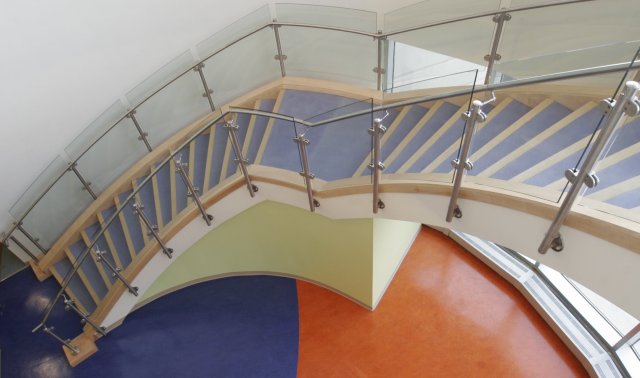 Acrylic dyes and stains for decorative concrete
For ease of explanation, acrylic dye/stain refers to a concrete dye that has been added to either a water-based or solvent-based acrylic sealer. Basically, this means that the material is similar to a semi-transparent paint, and as the material is applied, not only does the substrate get colored, it also gets sealed. A huge advantage is that it is rather inexpensive and can save you in labor costs, as well.
Another advantage of acrylic dye/stain is that it is capable of providing some degree of hide. Therefore, if the substrate is stained, damaged or otherwise, an acrylic dye/stain may provide the necessary hide or opaqueness to help blend in the imperfection. Many manufacturers provide acrylic dyes that mimic their acid stain colors to help out with damaged or stained surfaces where the acid stain didn't properly react.
Two disadvantages of acrylic stains are that if a clear coat is not applied to protect the color, the color will show signs of wear as the surface wears. Another disadvantage of acrylic stains is that depth of color is a lot more difficult to achieve with acrylic stains over chemically reactive stains, like acid stain.
Because of new trends emerging, where decorative concrete contractors are eliminating the acid staining altogether and simply using acrylic dyes, this often doesn't duplicate the depth and rich earthy tones of a true acid stain. Dyes are simply one color and acid stains chemically react, giving a myriad of tones dyes must be applied in layers and varying dilutions to recreate an acid-stain-like finish.
Rather than applying a single color, it is often necessary to break down the color into its basic RGB components, and then layer them. For example, rather than spraying a green, spray a yellow and then a blue to get varying shades of green. This is applicable for many colors.